Antarctic Tradies Return to the Operating Theatre
A group of Antarctic-bound expeditioners have traded in their hi-vis for hospital scrubs over a fortnight of unique surgical training.
The lay surgical assistant (LSA) course is a world-leading program, designed to upskill tradespeople to support Australia's Antarctic station doctors in the event of a medical emergency.
Course convenor and specialist anaesthetist Dr Chris Wilde said the program was held twice a year.
"It's a two-week course with eight participants, where we take expeditioners and train them up to be anaesthetic assistants and surgical assistants," Dr Wilde said.
"The Australia Antarctic Division operates with just one doctor on each station over winter, and if surgery is required, there are trained assistants from the expedition crew to assist the doctor to give an anaesthetic, conduct surgery, and safely wake up the patient at the end."
The course culminates with a mock scenario in an operating theatre at the Royal Hobart Hospital.
"We have a whole day of simulation where they use their new skills and we run through anaesthetising and operating, on the 'patient' who has appendicitis," Dr Wilde said.
Casey research station summer Doctor Jan Wallace said the day was a good chance for the team to work together before going south.
"It was a very impressive performance from all the teams. I'm really happy that I'm going down with such a high level of skill with my LSAs this year," Dr Wallace said.
Back on the tools
Davis research station plumber Shane Bilston is happy to be back in scrubs.
"I've done it once before. It's just such a great opportunity and really helpful if something goes wrong," Mr Bilston said.
He also sees some interesting comparisons with his regular job.
"The body has a circulating system like water, it has a waste system, and it has a ventilation system, all the things that we work on."
It's a new experience for Casey plumber Bill Merrick.
"I was approached for the role and I put my hand up straight away. I knew it was a really good role to be involved with and I've loved every minute of it. The last two weeks has been absolutely wonderful," he said.
The LSA course for nearly 40 years and is a partnership between the Australian Antarctic Division, The University of Tasmania and The Tasmanian Health Service, through the Centre for Remote and Maritime Medicine (CARMM).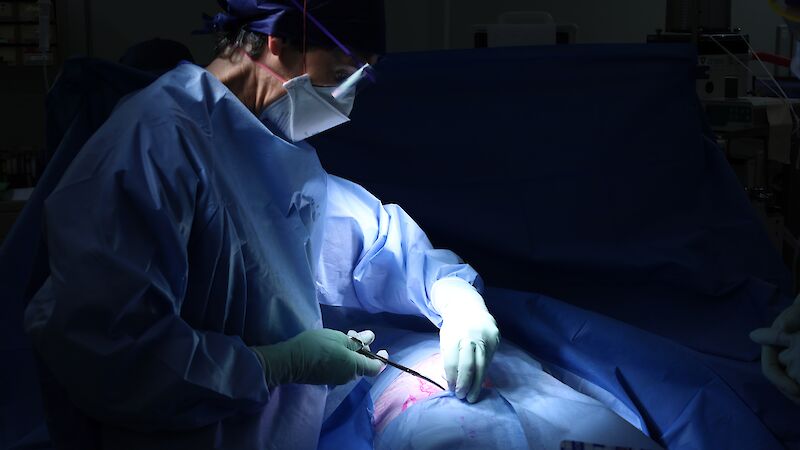 Source: Australian Antarctic Program