Coloplast was informed by the FDA that the PMA for Restorelle DirectFix Anterior is not approved and the company must cease marketing and distribution immediately.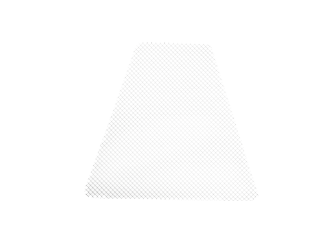 As a result, FDA regulations require that all anterior transvaginal synthetic mesh products, including Coloplast's Restorelle DirectFix Anterior device, can no longer be commercialized in the U.S., effective immediately. Coloplast will work with the FDA and other relevant authorities to ensure the orderly removal of these devices from customer inventories.
In accordance with the FDA guidance, Coloplast recommends that women who have received transvaginal mesh for the surgical repair of pelvic organ prolapse should continue with their annual and other routine check-ups and follow-up care. There is no need to take additional action if you are satisfied with your surgery and are not having any complications or symptoms. However, any patient with questions or concerns should speak to her healthcare provider. Please refer to the full statement on the FDA website.
Coloplast is disappointed by the FDA decision to remove surgical transvaginal mesh as a treatment option for women suffering from pelvic organ prolapse. Coloplast has been committed to working with the FDA on the 522 clinical studies to document the long-term efficacy and safety of the products.
Restorelle DirectFix Anterior accounts for approximalty 0,2% of group revenues, and there for the financial impact is immaterial and does not impact our financial guidance.
"Our mission at Coloplast is making life easier for people with intimate healthcare needs. Pelvic organ prolapses (POP) can be a painful, embarrassing, and a debilitating issue for the women who suffer from it. While mesh sales to treat POP in women account for approximately 0.2% of our global revenue, we firmly believe that patients and their physicians should have a choice of therapies. We are disappointed with the FDA's decision because it reduces the treatment options for women with POP. We remain committed to providing alternative therapies." says CEO Kristian Villumsen, Coloplast.
Coloplast has alternative solutions for the same type of products including tissue products as well as alternative procedures for pelvic organ prolapse. The FDA's decision is limited to mesh for the transvaginal repair of pelvic organ prolapse and does not extend to mesh used to treat stress urinary incontinence.
Source: Coloplast