The Isle of Wight NHS Trust (IOW) has been placed in financial special measures as the CQC simultaneously issued it with an urgent warning notice demanding improvements at its St Mary's hospital.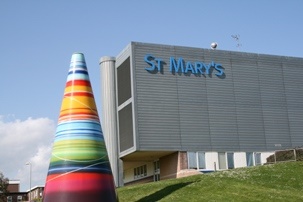 NHS Improvement (NHSI) has placed the IOW trust in special measures for finances due to an increased deficit of £13m and ongoing financial underperformance as the trust had not been able to sufficiently explain the deterioration or how it will be addressed.
This comes as the CQC has warned the trust, currently rated 'inadequate' by the CQC, that services at its St Mary's Hospital must improve "as a matter of urgency."
Following an unannounced inspection, inspectors found that patients were not always assessed in a timely or safe manner or assessed by staff who were suitably qualified.
The CQC said there were not enough staff on duty to deliver safe care, and has issued a warning notice requiring the trust to take immediate action to address concerns about the safety and quality of patients' care in surgery.
Nigel Acheson, the CQC's deputy chief inspector of hospitals for the south, said inspectors at St Mary's Hospital "were not assured that patients were being treated promptly enough and in areas which were not designated as care areas."
He said there was also concern that initial patient assessments were not always seen by a nurse.
"This is unacceptable and we have warned the trust that we want immediate improvements within the emergency department to ensure people receive the high-quality care they deserve," Acheson noted.
Inspectors found that despite recent recruitment attempts, there remained a noticeable shortage of nurses with a heavy reliance on agency nurses – and the nurses in charge were tasked with performing an unachievable amount of work.
The trust said staffing issues were also one of the main reasons behind its financial situation with difficultly in recruiting enough permanent staff resulting in higher spending on temporary staffing fees.
The trust is already in special measures for quality and Anne Eden, NHSI's south east regional director, has now confirmed the decision to place the IOW trust in financial special measures.
She said: "Despite the unique challenges faced by the island's geography and the efforts of staff at the trust, the current financial position at the trust is not sustainable."
Eden said there is strong evidence to show that high quality of care and financial grip go hand-in-hand and the trust must now drive improvements at pace.
Responding to the CQC warning, IOW chief executive Maggie Oldham said she welcomed the recognition of progress in improving care, but added: "we take very seriously the warning notice they have given us on where we need to continue to improve."
"We need enough staff and the right environment to truly provide the quality of care that patients expect and that we and our staff want to provide."
The trust is working with the NHSI Financial Special Measures team to help it deliver clinically and financially sustainable services and the CQC will also continue to monitor the trust extremely closely.
Source: NHE