Time management is an essential skill that all medical practitioners must develop early in their career. Prioritising, triage, and managing caseload are at the centre of medical practice and allow one to practise safely and in an orderly manner. The World Health Organization's Surgical Safety Checklist was developed in 2008 as an initiative to address surgical safety. A key element of this is the "time–out" process just before skin incision, which involves the surgeon predicting the duration of the operation. Similarly, there is the "check–in" stage before induction of anaesthesia. By predicting the time required, a surgeon or anaesthetist enables the rest of the team to manage their time and plan for subsequent events to flow smoothly, thus increasing productivity and improving the harmony of the operating theatre team.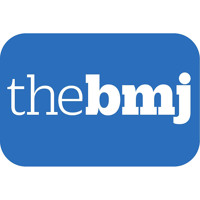 Inefficiency in the operating theatre environment is a recognised problem2 and has inspired the development of various initiatives such as the Productive Operating Theatre in the UK National Health Service (NHS),3 which has now been adopted in New Zealand.
Anecdotal evidence suggests that surgeons' and anaesthetists' predictions of the time required are often wildly inaccurate, resulting in other team members idling extra time away refining their Sudoku skills and increasing their consumption of caffeine, tea, and biscuits. Furthermore, previous studies indicate that there is significant variability in subspecialty-specific anaesthesia times and that this should be taken into account for case scheduling.4
This study aimed to investigate whether the anecdotal reports of surgeon and anaesthetist inaccuracy are supported by objective data and whether there is inter-specialty variation in the accuracy of predictions.
Read the full article HERE.
Source: the bmj