The NMC have launched a 12-week consultation on English language requirements and the registration process.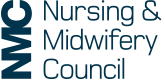 New legislation is coming into effect that will enable us to put in place language controls for applicants from the European Economic Area (EEA). We expect that our processes will change from late 2015.
This consultation looks at ways nurses and midwives can show us that they have the necessary knowledge of English to practise safely and effectively. Language controls for nurses and midwives will give more confidence to their employers, colleagues and patients.
The controls will complement, not replace, the crucial role that employers play in making sure that their staff are able to communicate effectively in English. It's also a requirement of the revised Code that nurses and midwives are able to communicate in English.
We would like to hear your views on the proposed processes of language controls for:
EEA-trained nurses and midwives who apply for registration
all nurses and midwives seeking readmission to our register following a lapse of registration, and
investigating concerns about the language competence of nurses and midwives on our register.
The consultation closes at midday on 21 August 2015.
Source: NMC