The health board has had to postpone up to a quarter of scheduled routine operations.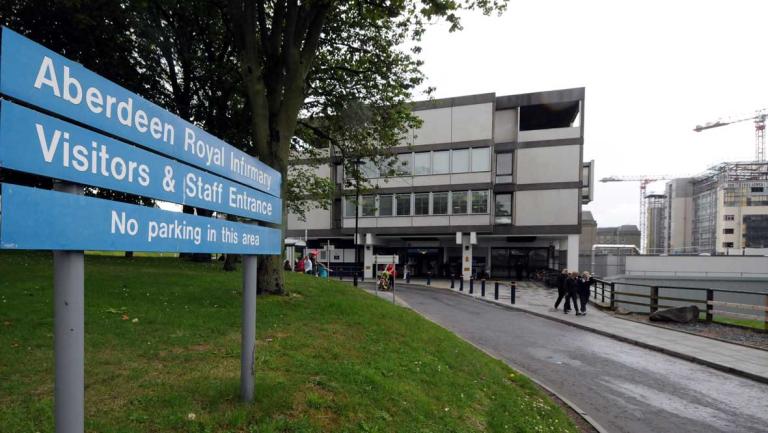 Surgeries are being delayed as a result of staff shortages in north east hospitals, it has emerged.
A lack of theatre nurses has forced NHS Grampian to postpone routine operations at Aberdeen Royal Infirmary and Woodend Hospital.
Thirteen procedures were cancelled between January 1 and 4 and up to a quarter of all routine surgeries could be affected, it is understood.
They include elective procedures like cataracts removals but not essential surgeries for life-threatening conditions.
Professor Jamie Weir, a member of the Patient Action Coordination Team, which supports NHS Grampian patients, said: "This is going to affect patients considerably and put waiting list times well outside the directives we get.
"It will also mean that patients will have to go elsewhere for treatment and if orthopaedics and eye surgeries are affected then there will be a considerable effect on the elderly population."
NHS Grampian has struggled to recruit and retain nurses in recent years, forcing it to rely heavily on agency staff.
The health board spent £70,000 on agency nurses in 2011/12, but by 2015/16 this had risen more than 2700% to £2m.
In 2015, the health board was given an extra £50m to help it tackle the problem.
A spokeswoman for NHS Grampian said: "We apologise to any patients whose procedures have had to be rescheduled.
"Postponement of an operation is never a decision that is taken lightly and we will always explore every opportunity to avoid this situation.
"Rearranging elective procedures is a last resort for us and is done according to clinical prioritisation. Our most clinically urgent patients will still be seen."
About 30,000 operations are carried out in NHS Grampian hospitals every year and between 1% and 2% are rescheduled on average, according to the health board.
Source: stv News