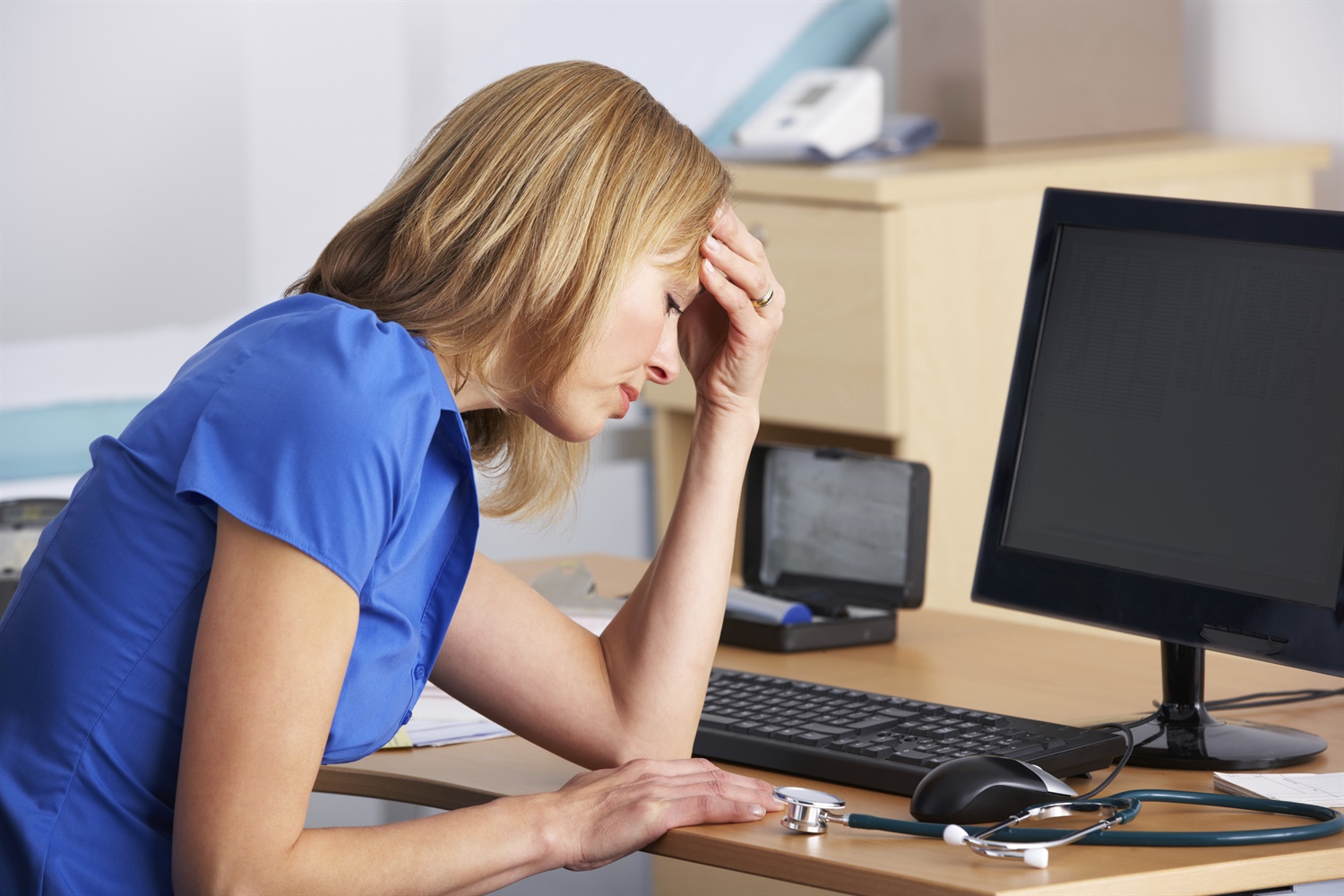 A survey conducted by Ipsos MORI on behalf of the Royal College of Surgeons (RCS), which garnered responses from almost 3,500 members, found that not only do 51% of surgeons report growing concerns of low workplace morale, but that the issue is even more rampant amongst trainees – with almost two-thirds of them affected.
Two in five surgeons were also worried about increasing workloads, whilst 39% said they felt negative about the outlook of their surgical profession at the moment. This number was also higher amongst trainees, with 53% reporting negative feelings about their job.
Using the survey as evidence, the RCS has called for urgent action to address the widespread issue of low workplace morale, particularly in the hard-hit winter months.
The royal college's president, Clare Marx, said it was right that the debate has so far largely been focused on patient care this winter, but emphasised that pressures have also been impacting NHS staff.
"The number of surgeons feeling negative about the profession and reporting low morale is worrying. Patient care suffers when our workforce is unhappy," added Marx. "Surgeons tell us that a significant part of their dissatisfaction stems from seeing the problems that pressures on the health service cause for patients.
"For example, it is heartbreaking for doctors to have to tell a patient their surgery is cancelled, especially as the patients and their families have prepared for what is often a very major event, yet this is happening on an increasingly regular basis."
She acknowledged that as doctors, they always want the best for their patients – but growing workloads and insufficient staffing numbers to plug demand means this isn't always possible.
"The junior doctor dispute last year also left morale throughout our hospital workforce at a low and we're now hearing from trainee surgeons that current pressures mean they are also missing out on vital training opportunities," said Marx.
"Ultimately the NHS and social care need more funding to cope with rising demand, but there are also a number of practical short-term measures that we can take to improve morale."
In a statement alongside the survey results, the RCS listed a combination of both immediate and long-term actions that should be taken to address these ongoing issues.
Within trusts, this included using consultants to boost morale by showing greater leadership and mentoring and supporting staff in training; implementing a zero-tolerance workplace culture towards bullying; providing better out-of-hours support for staff, including at weekends, such as the availability of canteens and crèches; providing sufficient notice at rota, for example by using online polls to do advance planning; and introducing the Schwartz Rounds, which give clinical and non-clinical employees a regular forum to air the emotional and social aspects of working in healthcare.
But national leaders weren't left out either, with the RCS claiming that the current focus on financial and performance pressures within the health system "undoubtedly" being a culprit for low morale. It argued these wider issues must be addressed if the NHS wants to cultivate a more positive and higher-performing workforce.
Similarly, morale should be tackled by investing further in personal development and training, such as by developing clinical leadership and management opportunities and skills.
The royal college also advised NHS England to engage clinicians and patients in the significant changes taking place across the health service under the STPs.
Its survey coincidentally comes just a day after health groups launched a warning that delays to operations due to bed shortages have left surgeons "kicking their heels" as they wait for capacity to open up for surgery. In a letter to the Sunday Times, Marx, alongside NHS Providers CEO Chris Hopson, identified underfunding as a major culprit.
Source: National Health Executive