High-risk patients must receive intravenous fluids, antibiotics and a senior doctor review after showing signs of the condition.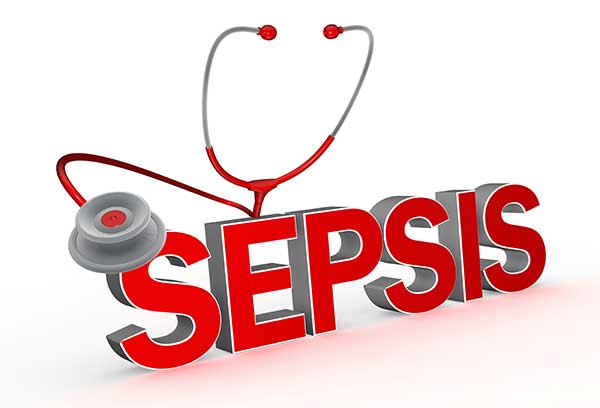 People showing symptoms of sepsis must be treated within an hour, a watchdog has said.
The National Institute for Health and Care Excellence (NICE) said those at risk must receive intravenous fluids, antibiotics and be seen by a senior doctor in hospital shortly after displaying signs of the condition.
The advice follows previous guidance that sepsis, which occurs when the body's immune system goes into overdrive while trying to fight an infection, should be treated as an emergency in the same way as a heart attack.
It also advises all health professionals to record vital signs such as temperature, and check for rashes and skin discolouration.
If a patient is more than an hour away from a hospital, antibiotics can be given in GP practices or by ambulance staff. the advice states.
Health Secretary Jeremy Hunt said: "Every death from sepsis is a tragedy, yet too often the warning signs are missed.
"We need to get far better at spotting sepsis across the NHS and this advice shows how vital it is for clinicians to treat life-threatening symptoms as soon as possible."
Early signs of sepsis include fast breathing or a fast heartbeat, high or low temperature, chills and shivering. Sufferers may also have a fever.
Severe symptoms can soon develop and include falling blood pressure, dizziness, disorientation, slurred speech, mottled skin, nausea and vomiting.
The life-threatening condition hit headlines following the death of 12-month-old William Mead in December 2014.
NHS doctors failed to spot he had sepsis, while call handlers on the 111 helpline mishandled a call from his mother, Melissa Mead.
Mrs Mead said: "With over 70% of sepsis cases coming from the community, the guideline for GPs and paramedics to deliver potentially lifesaving antibiotics en route to the hospital is key to treating sepsis early."
NICE deputy chief executive Professor Gillian Leng said: "We know from recent case reviews that there are inconsistencies in how people's symptoms are assessed in different settings. More can be done to provide rapid treatment."
The 2015 report by the National Confidential Enquiry Into Patient Outcome And Death reported 40% of those admitted to A&E with sepsis did not have a timely review by a senior doctor.
It also highlighted avoidable delays in administering antibiotics in 29% of cases.
Some 260,000 people develop sepsis every year in the UK, according to a recent study from the York Health Economics Consortium.
Source: Sky News