The number of nurses and midwives leaving the profession is sharply increasing, whilst the number of new workers joining the sector is simultaneously declining, new data released by the Nursing and Midwifery Council (NMC) has revealed.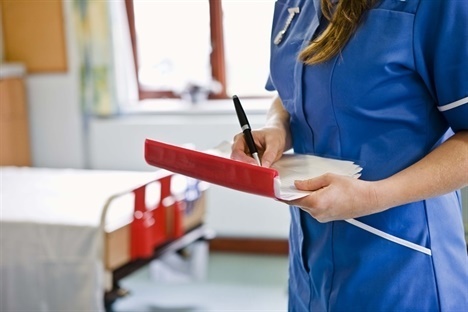 The figures report that the NMC's register increased in size year-on-year from 2014 to a peak of 692,556 – but that between March 2016 and March 2017, the register had actually reduced to 690,773. This is also happening whilst overall leavers in the profession increased between April 2012 and March 2017 sharply rose from 23,087 to 34,941.
The data also shows that the number of EU workers joining the profession has, unsurprisingly, dropped – reiterating warnings from a number of health bodies about the effect of Brexit on the NHS' workforce.
The regulator's findings will deepen serious concerns felt by a number of health unions who state that the figures prove that the FYFV's target of employing 40,000 more nurses and midwives by 2020 was looking increasingly unlikely.
"These figures are the starkest warning yet that nurses have put up with too much for too long. Our members have had enough, and as a result the profession is shrinking," said Janet Davies, CEO of the Royal College of Nursing (RCN).
"Patients are paying the price for the government's failure to plan for the future and it looks set to get worse," she added. "With more people leaving than joining, the NHS will be further than ever from filling the 40,000 vacant nurse jobs in England alone."
Davies also reiterated that the 1% pay cap – which has led to workers being £3,000 worse off than they were in 2010 – was likely to be responsible for many deciding to leave the profession, as many struggled to make ends meet and were being forced to go to food banks to feed their families. 
"Just as worrying is the fact that these latest figures show more British nurses are moving to work abroad," she continued. "Nurses are taking to the streets this summer to stand up for safe patient care and the profession they love.
"Theresa May can't wait months to lift the pay cap and bring people into nursing. She must concern herself with reversing this trend immediately."
Jon Skewes, director for policy, employment relations and communications at the Royal College of Midwives (RCM), added: "These are worrying figures for maternity services and for a profession that is already 3,500 midwives short of the numbers needed in England, and with retirement bulges threatening future shortages in other UK countries."
He also explained how it was important to know what was driving the reduction – namely increasing demands on services combined with years of pay freeze and pay restraint.
"What is clear is that all UK governments need to look urgently at the recruitment and retention of midwives and other health professionals," Skewes concluded. "They also need to invest in more staff and resources, and to lift the pay cap imposed on NHS staff so that midwives are rewarded fairly for the work they do."
Source: National Health Executive