Inquiry to look into deaths of 2,400 people after thousands were infected with hepatitis C and HIV after transfusions.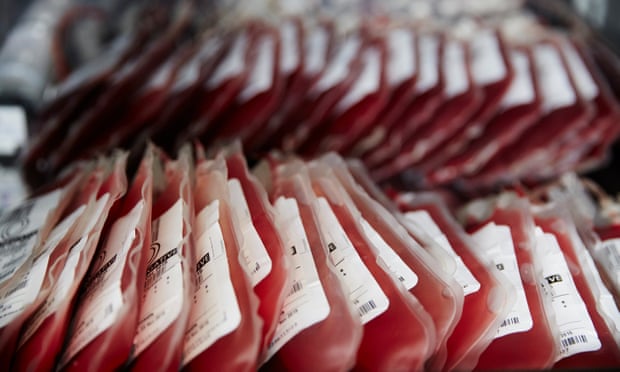 The government is to hold a full inquiry into how thousands of people were infected with hepatitis C and HIV following blood transfusions in the 1970s and 1980s, Downing Street has announced.
Theresa May and the health secretary, Jeremy Hunt, told cabinet colleagues on Tuesday that there was a need for an inquiry into what the prime minister called the "contaminated blood scandal", her spokesman said.
Hunt said the UK-wide inquiry would look into the deaths of 2,400 people which took place before the mass screening for hepatitis C of everyone who donated blood, which only began in 1991.
"Jeremy Hunt said that 2,400 people had died and it was necessary to establish the causes of this appalling injustice," May's spokesman said.
The announcement came hours before the Commons was due to hold an emergency debate on whether there should be such an inquiry, granted by the Commons Speaker, John Bercow, to Diana Johnson, a Labour MP who has campaigned on the issue.
Given May's lack of a Commons majority, it seems likely one factor in the timing of the announcement was to avoid a possible defeat in a vote on Johnson's motion.
May's spokesman said the government would consult with those affected before deciding what form the inquiry could take, the spokesman said, saying it could potentially be a judge-led statutory inquiry, or a Hillsborough-type independent panel.
The junior minister Philip Dunne would give further details in parliament later on Tuesday.
The inquiry would be "wide ranging", May's spokesman said, but the details of it would be decided soon.
The government has been under long-term pressure to announce an inquiry into the transfusions with contaminated blood, notably from Johnson and Andy Burnham, the former MP who is now mayor of Greater Manchester.
Many of those infected by the contaminated blood were people with haemophilia, who need regular transfusion of blood products.
In the 1970s and 1980s much of these were imported from the US, where donors were paid, a practice that increased the risk of unsuitable blood.
At the time, donors in both the US and UK included inmates in prison, where drug use was an added risk.
The government has already set up a compensation scheme for those affected. In March, it was announced that the scheme could be scaled back because of the number of people developing serious health issues, pushing the programme up to £123m over budget.
Source: The Guardian