NHS trusts could see significant reductions to unnecessary hospital admissions by introducing consultant-led surgical assessments at the front door, a report has found.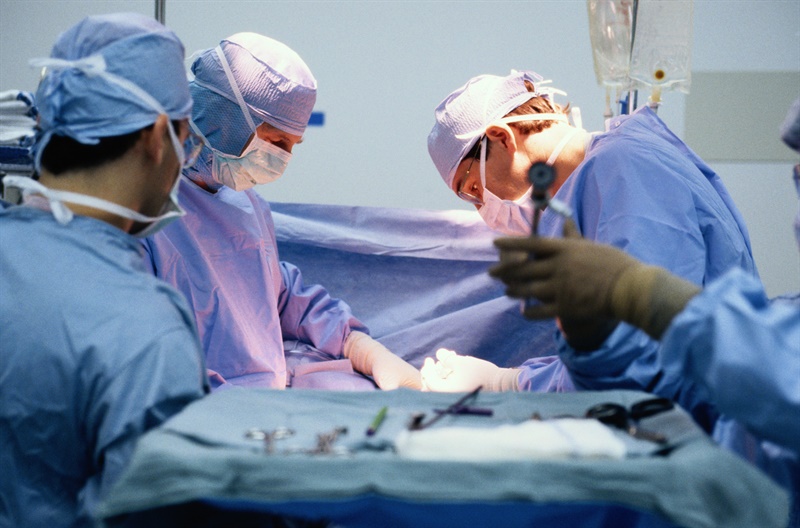 Research by the Getting It Right First Time Programme (GIRFT) has found that the implementation of this policy in hospitals could reduce general surgery admissions by 30% a year, leading to an annual cost saving of around £108m.
The change would also yield better results by freeing up hospital bed space, which has recently reached crisis levels as trusts across England continue to operate above the recommended capacity.
GIRFT also recommended a raft of other changes that could be brought in to improve general surgery and create better patient outcomes and reduce the disparity in quality between trusts across the country.
The plans drawn up by John Abercrombie, a leading colorectal surgeon and author of the GIRFT national report into general surgery, also put forward other recommendations that fall under five themes.
These include increasing the amount of day-surgery for some procedures so that patients can return home quickly, minimising problems that result in longer hospital stays or readmissions and the better use of data to reduce variation between trusts.
It also advised surgeons and consultants to increase the use of perioperative medicine to address 'reversible risk factors' prior to non-urgent procedures, and also measuring surgeons against new national clinical standards to help them get a better understanding of their own performance.
"By looking at the trusts' own data I've been able to have a frank discussion with clinicians and managers about what's working well and areas for improvement," said Abercrombie.
"GIRFT's focus on identifying unwarranted variation provided us with the opportunity to understand why differences exist, discuss the challenges trusts face and look for ways to improve services which will benefit patients and make trusts more efficient.
"My recommendations provide a blueprint for better care that will be good for patients and good for the NHS."
GIRFT is a national initiative led by consultant surgeon Professor Tim Briggs, who successfully ran a pilot programme in orthopedic surgery which helped to save £30m in its first year and £20m the year after.
The recommendations have also been endorsed by the Royal College of Surgeons (RCS), an organisation which is a strong supporter of the GIRFT programme.
"The GIRFT initiative has shone a light on variation in surgical practice and processes across the NHS," said Professor Derek Alderson, president of the RCS.
"Surgical change is most effective when driven by surgeons themselves and we are pleased to see this report is no exception to that principle.
"As a professional body that exists to advance surgical care, we believe the recommendations have the potential to improve the quality and experience of care that patients receive, as well as deliver important savings to the health service."
Health secretary Jeremy Hunt added: "We want to build the safest, highest-quality healthcare system in the world – and by reducing variation we can improve care and eliminate waste at the same time.
"As this excellent work led by Professor Tim Briggs shows, some hospitals are already working smarter with their money to save time and get better outcomes – but there's more to be done and I hope to see hospitals across England replicate this work."
Source: National Health Executive