The Department of Health has abandoned plans to sell off NHS Professionals, the government-owned agency that supplies staff to the health service.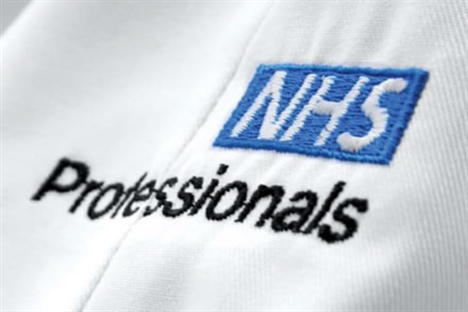 In November last year, the government decided to sell a majority share in the company as a potential path to "providing it with the extra expertise, technology and investment it needed to work with more hospitals and drive greater savings for the NHS".
Shortlisted companies in the running, including Staffline, expected an announcement on whether they had won the contract in the coming weeks. But in a striking U-turn, health minister Philip Dunne stated that "after careful consideration" it had been concluded that none of the offers received "reflected the company's growing potential and improved performance".
Therefore, Dunne said that NHS Professionals will remain in "wholly public ownership".
NHS Professionals was established as a limited liability company by the last Labour government in 2010, with a specific intention to give it greater commercial freedoms. It currently holds a bank of over 90,000 workers filling more than two million shifts, saving the NHS £70m every year.
But the health minister said that NHS Professionals only works with around a quarter of trusts, meaning that many others rely heavily on more expensive agencies to supply additional staff.
NHS Improvement's outgoing CEO Jim Mackey recently urged providers to up their efforts to reduce agency spending which has reportedly reached an "unsustainable" level.
He stated that while "significant inroads" had been made on reducing spending on agency staff, trusts needed to double their efforts in lowering spend in this area.
Following on from this warning, Dunne said: "We would like more trusts to work together to fill shifts via collaborative banks, and there will be opportunities for NHS Professionals and others to support this work."
The minister added that since the decision was taken to seek offers for the company, NHS Professionals has significantly increased its performance such that audited profit before tax for the year end was 44% higher than in the previous 12 months.
"This improvement in financial performance continues to be built upon in the first quarter of the current year," he said. "The company's improved financial and operational performance means it can now invest in improved IT infrastructure, expand its services to the NHS and transform into a world-class provider of flexible staff whilst remaining under public ownership."
Source: National Health Executive