A group of nurses beat up a doctor at Civil Hospital Mirpur Khas on Monday, alleging that he subjected them to sexual harassment.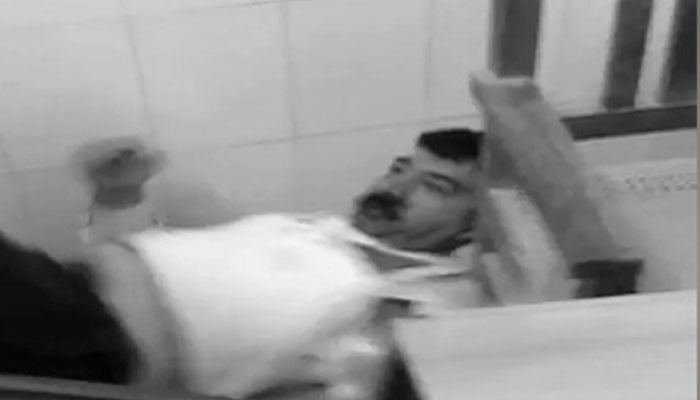 Police had to be summoned to the hospital as the situation turned ugly and the paramedical staff had to intervene to rescue the injured doctor from the enraged group.
Sobbing hysterically, a nurse claimed the doctor in question had been sexually harassing her and others in the operation theatre for a week.
The doctor, however, said he had only stopped the nurses from "doing makeup" in the operation theatre, after which they "attacked" him.
The hospital administration has constituted a three-member enquiry committee to probe the matter.
In the aftermath of the incident, it came to light that the doctor had been accused of and subsequently found guilty of sexual harassment in the past as well.
Hospital documents show that back in 2014, the doctor was accused of sexual harassment and, upon investigation by the hospital authorities, found guilty of engaging in inappropriate behaviour with a woman. He was then ordered to be dismissed, in a notification issued by the hospital chief secretary.
However, according to reports, he was able to stay on after exercising his 'influence'.
Minister of Health Dr Sikandar Mandhro, taking notice of the incident, said if found guilty, the doctor would be handed out the strictest punishment.
"In this profession [of serving humanity], such [behaviour] is unacceptable. We will ensure [if found guilty] he will be given the strictest punishment," Dr Mandhro told Geo News.
However, if he was restored despite being found guilty of questionable morals before, then "we are answerable", said the minister. 
Source: Geo.tv