Filmed in January and February 2018, during the worst winter for the NHS on record, Hospital is the story of the health service in unprecedented times.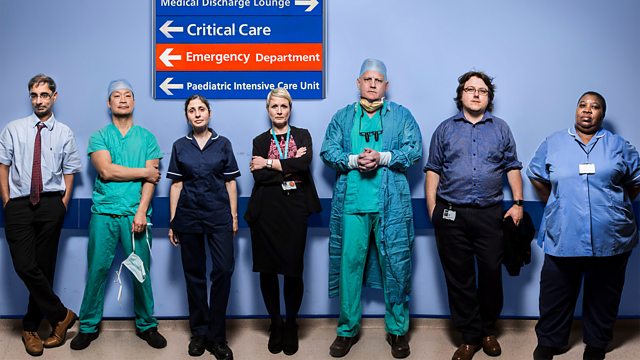 A huge influx of patients into the emergency department at Queen's Medical Centre, Nottingham, results in dozens of people lying on trollies waiting to be admitted. With A&E departments across the country bursting at the seams, NHS bosses make an unprecedented move - they advise every hospital in England to cancel all operations that are not clinically urgent or for cancer. The hope is that this will release beds for the patients queuing to get into A&E.
12-year-old Keilan's operation has been scheduled in the middle of this winter crisis. He suffers from scoliosis, a severe curvature of the spine. The longer he waits for his operation, the more serious his condition becomes. Although paediatrics is supposed to be protected from cancellations, Keilan has been cancelled before due to a shortage of critical care beds. He has currently been waiting 47 weeks for his surgery. With winter pressures biting across the hospital, Keilan's father Lee fears it will be cancelled yet again.
Cancelling all routine operations doesn't solve all the problems in A&E: the hospital is still full. Across the Trust there are the equivalent of four full wards of patients who are fit enough to be discharged but who need supported care in the community. 86-year-old Mavis is one such patient. She was admitted to hospital after a fall, but her dementia means only certain nursing homes can look after her. A shortage of such places means she has been stuck in hospital for four weeks. She no longer needs any medical treatment, but until a place is found for her in a care home, she remains in hospital.
In the coming weeks, the cancellations escalate. Many of the hospital's once bustling theatres grind to a halt. Surgeons such as orthopaedic consultant Peter James, are left with little to do as hundreds of elective operations are cancelled.