A day to celebrate the ODP profession and for colleagues and the public to find out more about the ODP role.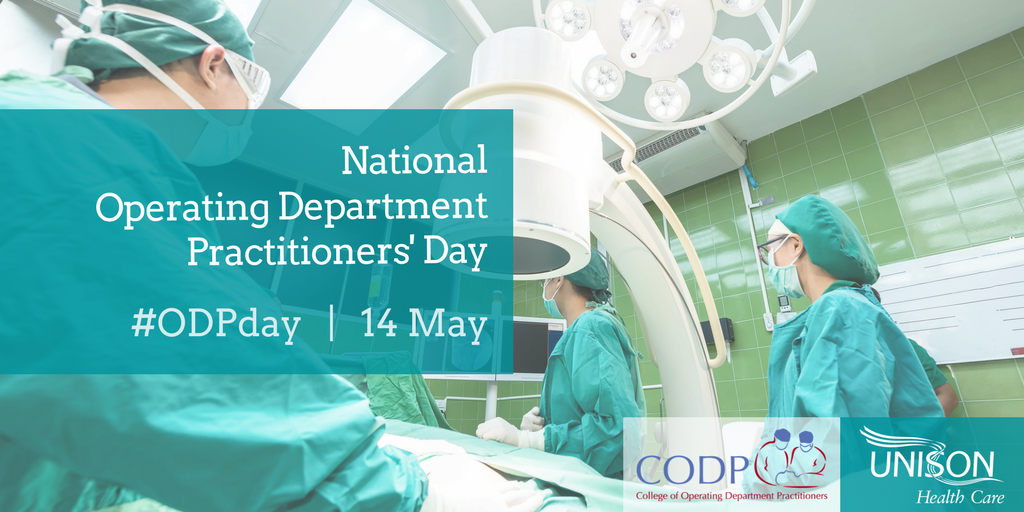 Operating department practitioners have been working within the NHS for over 50 years under varying titles.
ODPs have only been regulated by the Health and Care Professions Council since 2004, and from 7 April 2017 ODPs were given professional recognition by being welcomed into the Allied Health Professionals family.
The College of Operating Department Practitioners and UNISON have declared Monday 14 May 2018 as National ODP Day, and are asking ODPs to come out from behind closed operating theatre doors and show healthcare colleagues and the public more about their profession and how important ODPs are to excellent patient care.
ODPs who join UNISON will automatically have access to the College and the chance to get active.
Suggested activities on the day might include a cake sale, an information stall/display in the foyer of your hospital/university (or even local shopping centre), careers talks at your local schools and tweeting photos of your activities during the day using the official hashtag: #ODPday.
Make sure your local press teams are informed; your hospitals' communications teams will be able to help.
Unison has designed a range of resources that can be reproduced locally, including a downloadable poster, photo frame and badge.
But the success of the day will be about what you do locally to promote the profession on that day, so start planning your event now and let us know what you have planned by emailing codp@unison.co.uk
Source: unison