09/12/2016 05:54 PM
Further Far East Contract Success for JRI Orthopaedics
Award winning British healthcare company JRI Orthopaedics has further strengthened its foothold in China and the Far East with a new multi-million pound deal.
JRI Orthopaedics has secured regulatory approval to sell its high quality cemented, uncemented and revision hip product portfolio in China and has signed an exclusive distribution deal with Bejiing-based AK Medical.
Entry into the Chinese market could be worth millions with the company expecting to sell a minimum of 10,000 hip implants in China over the next five years.
Keith Jackson, JRI Orthopaedics Chief Executive, said: "China has a population of 1.3 billion but currently only 250 million people have access to a hip replacement. The potential is huge and we see this as a significant market for the company.
"

There is a really good appetite for high-quality, innovative British brands. Our proven, world class, precision manufacturing capabilities and efficiencies means we have defied convention to manufacture Chinese-designed products for the Chinese market here in Sheffield.
"

But, securing regulatory approval from the Chinese Food and Drink Administration to sell our own high-quality products to Chinese orthopaedic surgeons is a huge step."
JRI Orthopaedics's products were formally launched at the major Chinese Orthopaedic Association congress in Bejiing last week where the distribution deal with AK Medical was signed.
Last year, JRI secured a major £4m sub-manufacturing contract with AK Medical, China's largest domestic orthopaedic producer. The three-year deal means Chinese designed hip implants are being manufactured in JRI's state-of-the-art Sheffield plant for sale in China.
A further order has now been secured which will increase the number of AK Medical implants manufactured in Sheffield next year by 50 per cent.
JRI Orthopaedics is planning further market expansion in Asia and the Far East. It is also submitting product registrations in Japan and, after signing a distribution deal, is hoping to get regulatory approvals there by the end of 2017. In a boost to JRI's brand and business in the Pacific Rim markets, a new distribution partner has also been secured in Australia.
The multi-award winning company
, which employs 115 people, has
world-class expertise in the design, development and manufacture of orthopaedic implants and surgical instruments.
It was the first in the world to develop a Hydroxyapatite ceramic coating on hip replacements - a synthetic version of the natural mineral present in bones.
By perfecting this coating process, JRI developed the Furlong cementless implant that bonds biologically with the patient's own bone, providing for long-term secure fixation and the possibility of a hip for life.
Uniquely, JRI is wholly owned by the charity Orthopaedic Research UK (ORUK) and has donated
£12m over the last 10 years to fund world class research into bone and joint disease at centres of excellence across the country.
16/11/2016 02:51 PM
System Solutions in the Area of Endoscopic Imaging
Richard Wolf GmbH presented its new system solutions for minimally invasive human medicine at the International Trade Fair for Medical Technology – MEDICA 2016, November 14-17, 2016 – at the newly designed exhibition booth under the motto "feel the spirit of excellence". As a pioneer in the field of endoscopy, the company has been an icon of innovative force and excellent products for decades. According to Jürgen Steinbeck, Managing Director of Richard Wolf GmbH, "this is only possible by continuously developing and not standing still," as he outlines the background to the new exhibition profile.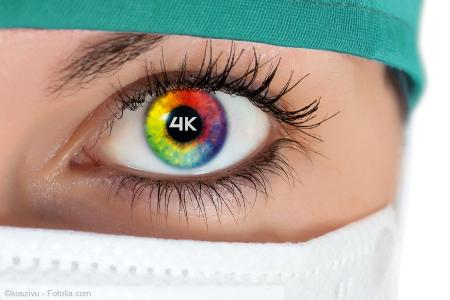 Well-being and experience were the key focuses for this year's exhibition booth. Visitors to the Richard Wolf booth were transformed by an experience with bright, appealing design, contemporary elements, and innovative system solutions for gaining a hands-on impression. The pin-sharp 4K videos were available to view, along with a sound shower for the ears and specialty coffees to tempt the palate.

ENDOCAM Logic 4K – The new definition of sharp
The new 4K System from Richard Wolf impresses as an integrated turnkey solution: 4K entails a resolution of at least 3840 x 2160 pixels and this represents a four-fold increase compared with the previous HD standard. Richard Wolf single handedly brings together all of its areas of expertise in order to create this system.

PANOVIEW ULTRA Endoscopes developed under one roof generate a uniformly bright image with sharp margins. This was achieved by the use of newly designed optical lenses which enable display errors to be minimized. "As the resolution increases, errors may become more noticeable," explained Dr. Peter Benkö, team leader for visualization. The light source plays an important role as an important quality factor of this turn-key solution. The latest light cables with LED technology are therefore highly compatible with for the transmission of light used in the 4K version. The light emissions keep pace with the increase in resolution. The LED light does not undergo any change in power and no perceptible change in the color temperature over the essentially maintenance-free lifecycle. Richard Wolf is committed to comprehensive in-house expertise in this field of technology.

Richard Wolf is using a newly developed, generative production process for the ergonomically contoured and lightweight camera head that is manufactured by a metallic camera casing through a 3D printing process. This change in technology allows the combination of a new design and a different material, enabling the camera head to be autoclaved and used without a camera cover.

Richard Wolf has also reached a new level of efficiency by reducing the power consumption in various areas of device use. The new LED technology demonstrates significant savings over the previous gas discharge lamps. At the same time, the company has succeeded in using more powerful and very efficient electronic components in the camera head. As a result, 30 percent less electricity is used, and this is evident in the significantly lower output of heat on the camera head.

The advantages of this single source system continues through the camera head since the high-performance signal handling processes maintain the 4K signal in the original resolution. Cables, connectors and controllers are designed so that the significantly expanded data volumes are free of loss. Richard Wolf uses its own signal processes, and chips necessary for this programming. The system is also calibrated using proprietary algorithms.

"The high development effort we invested in the entire image processing pipeline has paid off. Our system delivers image quality on the surgical monitor that reproduces reality very accurately" says Jens Rennert, Vice President for Research and Development. At the same time, Richard Wolf has the experience and the knowledge to generate additional benefit from the surveyed data, i.e. the highlighting or weakening of image content permitted by the image software, enabling less easily identifiable structures to be visualized. This means that nerves or fine vessel structures are visible even if they are hardly perceptible in the original image.

System blue – The new system for Photodynamic Diagnostics (PDD)
Early identification plays a key role in the treatment of bladder tumors. Photodynamic Diagnostics (PDD) enable a contrast medium which has been selectively enriched in the tumor tissue to be visualized even at an early stage. Richard Wolf Systems have contributed to reliable and simple early identification in this area for more than 20 years. The new "System blue" now uses extremely innovative technology and ideally matched components to open up new pathways with the blue light application.

The new ENDOLIGHT LED blue is the first PDD light source based on LED lamps in the world and offers the maximum color contrast for clearer tumor differentiation. A direct resection of the tumor tissue can be carried out by the bright, high-resolution and contrast-rich visualization under blue light without any restriction. Visualization versions selectable at the camera controller also facilitate the application and provide the surgeon with more opportunities and certainty.

Another feature of the system is a special fiber light cable which is now autoclavable and highly flexible by virtue of the latest technology. A special PENDUAL blue HD camera head and matching blue endoscopes enable the individual constituent elements to be integrated in an impressive turn-key system. Interested customers will find comprehensive information online at: http://systemblue.richard-wolf.com/.

ENDOCAM Flex HD – The innovative camera concept
Hospitals are compelled to become more efficient from increased pressure on rising costs within institutions.

The new ENDOCAM Flex HD system solution is the innovative camera concept which meets all the requirements for a cost-effective and space-saving unit - and it is easy to operate. The small, compact and affordable camera solution enables hospitals and private physicians to carry out endoscopic investigations flexibly and also supply the systems at prices that give value for money.

Flexible sensor endoscopes specifically matching the ENDOCAM Flex HD Camera have been designed to cover the comprehensive area of application in urology. The BOA vision EF is ideally suited for a number of urological interventions in the area of ureterorenoscopy as a result of the unique small diameter. Conversely, the COBRA vision EF is the only flexible 2-channel sensor URS on the market to have been specially designed for stone therapy.

The new flexible vision EF Sensor Cystoscope meets all the requirements for a contemporary and patient-friendly system. Particular features are the slim line, highly flexible sheath with a high level of image quality and the homogeneous illumination provided by two distally installed, high-power LEDs. Thanks to this integrated LED lighting and resulting automatic light control and focusing there is no requirement for an additional light source. This means that the user can carry out interventions based on the "plug & play" principle without having to white balance in advance.

ENDOCAM Flex HD combined with the new flexible bronchoscopes with distal sensor and LED lighting from Richard Wolf are the perfect combination for first-class visualization of the respiratory tract. The system delivers optimum results in routine interventions like biopsies, and additional complex interventional procedures across pulmonology.

The ENDOLIGHT Flex LED is the perfect complement to the ENDOCAM Flex HD as a low-maintenance LED light source. It expands this area of application through enabling a camera system on a flexible endoscope without integrated lighting and rigid endoscopy. The two instruments provide a perfect unit with a compact design and simple handling. Richard Wolf provides more comprehensive information at: http://endocamflexhd.richard-wolf.com/.

New Holmium YAG Laser MegaPulse 70+
The new MegaPulse 70+ from Richard Wolf has a maximum power of 70 watts and offers the option of carrying out two interventions in a single powerful instrument – lithotripsy and enucleation.

The high frequency and power enables the instrument to carry out fast and effective stone therapy, and; therefore presents the user with a high-speed system for stone lithotripsy. A special laser fiber delivers power up to 30 watts with a fiber diameter of 200 µm. Automatic laser fiber recognition using an RFID antenna provides the user with very convenient and efficient identification of the laser fiber size. Identification can also be carried out in the packaged sterile status of the laser fiber.

In combination with endoscopic instruments – particularly in the area of lithotripsy – the new MegaPulse 70+ laser is used for fragmenting bladder, ureteral, kidney and gall stones. The laser can also be used for slitting stenoses and strictures for ablation or vaporization of tumors and condylomas.

Holmium Laser Enucleation of the Prostate (HoLEP) can also be carried out efficiently as a result of the high power of 70 watts. The wide-ranging area of application of the Holmium YAG Laser enables it to be applied for open, laparoscopic and endoscopic procedures involving incision, cutting, resection, ablation, vaporization, coagulation and hemostasis of soft tissues across multiple disciplines.

X-Base - Endobronchial navigation
The "X-Base" advanced endobronchial navigation system from Richard Wolf offers users new opportunities in diagnostic bronchoscopy. The combination of optical and electromagnetic navigation technologies enables targets located in the periphery of the lungs to be navigated and accessed. The user-friendly planning software permits precise targeting through an overlaying of information produced directly in the endoscopic image.

Core nova – Operating room integration in every standard
The network-based system for operating room integration grows with new requirements in the O.R. Thanks to the fully scalable components, a wide range of paradigmatic characteristics is possible through this comprehensive, mobile solution capable of full integration in an O.R. The IT infrastructure available in the hospital can be used so installation is carried out quickly and affordably. A dedicated technology room is no longer required therefore reducing the space and energy required for the functionality of the core nova system.

Convenient media management encompasses a number of features including the possibility of documentation of all integrated video sources. Presets can be stored specifically for defined users. Genuine process optimization offers synchronized and independent touchscreens for carrying out functions in parallel. The system is presented at the Richard Wolf exhibition booth in its full functional scope within a realistic operating room scenario.

ENDOCAM Logic 3DHD
The human eye and brain have been primarily designed for sensory perception in three dimensions. If laparoscopy is being carried out, the image is visualized for the surgeon on a monitor in 2D by means of the endoscope, camera head, and camera controller. Surgeons working laparoscopically must therefore learn to carry out laparoscopic interventions with the missing third dimension – i.e. without any perception of depth.




For some time, camera systems have existed which bring 3D technology into the operating theater. Richard Wolf has already launched a system of this nature on the market with the Epic 3DHD Camera. The major advantage is as follows: The third dimension enables more precise spatial orientation. This means that structures and their spatial positioning can be envisioned more easily and realistically during an operation. Therefore, hand-eye coordination is made simpler. Richard Wolf is currently in development to enhance the 3D system.




03/08/2016 12:32 PM
Vygon to Market Secuderm®, a Waterproof Secondary Dressing that Protects Catheters Against Infection
Secuderm® complements Vygon's range of vascular access products and addresses demand from patients and caregivers for an easy-to-use method of securing catheters in day-to-day care.


Vygon, the specialist single-use medical devices group announced recently that it will globally market Secuderm's secondary dressing for patients with externalized catheters, called Secuderm®. This innovative medical device is a polyurethane film patch cut to size, applied with gel around the catheter.

Patients returning home with PICC Line, Midline or CVC catheters, or any percutaneous device, are exposed to a major risk of infection in their daily life, especially when the insertion site is in contact with water. The WHO and the CDC recommend protecting externalized catheters with an impermeable material when washing or bathing. However, a recent study (in French) by nurse Hélène Coulon shed light on the difficulties that patients encounter: 50% of patients with externalized catheters find taking a shower hazardous and 33% find it both hazardous and difficult. 74% of patients do not use any form of protective skin covering and 75% change it only once a week. Patients sometimes use rough-and-ready solutions – trash bags, plastic bags or even cellophane – which do not fully protect against water seeping in. Today, 100 million people worldwide wear a long-term catheter, representing a potential market of 2 billion Secuderm® dressings.

Secuderm designed its CE-marked secondary dressing[1]to provide patients with a comfortable, easy-to-use solution that holds their catheters securely in place. Secuderm® is fully watertight and has been tested at depths of up to 60 metres by French navy[2] divers. The dressing, a non-adhesive polyurethane film, is held in place by a silicone-based adhesive gel applied around the catheter insertion site, preventing skin irritation and any movement of the catheter when the Secuderm® product is removed. The position of the glued area can be changed to ensure that the adhesive is not always in the same spot. Studies[3] have shown the dressing to stay in place for up to seven consecutive days, providing excellent breathability for the covered area and thereby limiting the risk of infection related to saturation. The dressing is transparent, allowing the insertion point to be inspected at any time. Covered by an international patent, the innovative Secuderm® dressing is a fully waterproof, made-to-measure solution that protects the area without adhering to it.

"We have seen significant demand from patients who leave hospital with a catheter and have to continue their treatment at home," said Eric Gilli, founder and chairman of Secuderm. "Protecting the catheter can quickly become cumbersome and uncomfortable in everyday situations, as well as for activities such as swimming or diving. The currently available solutions do not always meet patients' requirements in terms of functional design, independence, simplicity and especially effectiveness. This is the reason that we have joined forces with Vygon, the catheter specialist, to market the innovative Secuderm waterproof dressing."

"To complement its vascular access range, Vygon Group wants to offer patients a product specifically for use in the home environment, where the constraints are very different from the hospital setting," said Stéphane Regnault, chairman of Vygon's management board. "Using Secuderm®, patients can continue to protect themselves from infections at home and in their activities involving contact with water."

Secuderm® is available from Vygon distributors and subsidiaries: quote product ID VSDKITL VSDKITM.

www.vygon.com
________________________________________

[1] The secondary dressing is placed over the primary dressing, the first layer of protective covering in direct contact with the catheter
[2] Retour d'expérience sur l'utilisation du pansement secondaire étanche en forêt équatoriale (Guyane) [Lessons learned from the use of waterproof secondary dressings in the tropical rainforest (French Guiana)], H. Lefort, P.-E. Romanat, N.A. Outtara, J.-P. Pradier, Journal des plaies et cicatrisations No 73, 2010
[3] Respirabilité des différentes protections cutanées [Breathability of different protective skin coverings], 2016, DIVLD, Professor Lurton, Rennes University Hospital, France



26/07/2016 02:29 PM
Revolutionary Emergency Choking Device Now Available
'Dechoker' emergency choking device is now available for first aid organisations in the UK.
A revolutionary new emergency first aid device designed specifically to deal with choking is now available as an essential piece of emergency kit. The aptly named 'Dechoker' has been developed with a view of it becoming a part of all first aid kits across homes and businesses in the UK.

Choking is the leading cause of death in children, with it also being a common occurrence in everyday life, right across the age spectrum. The Dechoker device provides those with even the most basic level of first aid training, with a means to effectively resolve the emergency situation which could otherwise lead to death.
The Dechoker has been approved by the FDA in the United States and CE registered for Europe. It is also endorsed by a leading UK anaesthetist and Advance Life Support tutor Dr Biswas, FRCA. A video explaining and demonstrating the Dechoker was made at a Nottingham hospital and can be seen
here
.

The principles behind the Dechoker are simple: the device sucks the air from a patient's airway (behind the obstruction) in turn sucking out the debris which has been blocking it. The mouthpiece attached to the Dechoker resembles a traditional oxygen mask but has an additional inbuilt tube which when the mask is placed over the nose and mouth depresses the victim's tongue allowing maximum access close to the obstruction.

Once the mask is sealed around their face, the first aider gently pumps the air out through the attached respirator for up to 3 seconds.It is important to note that any debris removed cannot be reintroduced into the patients airway because of an integral one-way valve which will prevent this.
Its simplicity of use and high success rate makes the Dechoker a crucial piece of emergency first aid kit for paramedics, A&E staff, emergency first responders, public places and businesses across the UK.
Dechoker Europe Ltd spokesman, Alan Walton commented: "We've been developing the Dechoker in close consultation with the medical world for years and now we're finally in a position to get this device in to the hands of people who really need it. We're hopeful that it'll soon become common place in every first aid kit around the UK – considerably reducing choking related deaths."
14/07/2016 01:58 PM
Stroke Prevention: BIOTRONIK Announces FDA Approval of BioMonitor 2 Insertable Cardiac Monito
Untreated Cardiac Arrhythmia is a Primary Cause of Stroke and Congestive Heart Failure. New Cardiac Monitor Improves Diagnosis of Infrequent Arrhythmias and Syncope.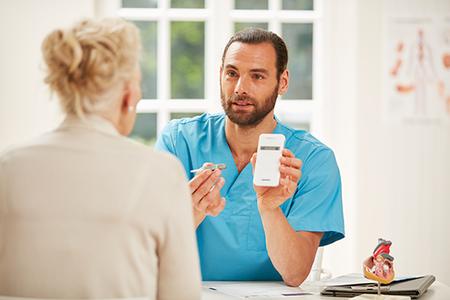 BIOTRONIK, a leader in cardio- and endovascular medical technology, has announced Food and Drug Administration (FDA) approval of BioMonitor 2, an insertable cardiac remote monitor with ProMRI® technology.

BioMonitor 2 is designed to provide physicians with the ability to accurately detect and diagnose atrial fibrillation, ventricular tachycardia and fibrillation, and syncope. The device can also be used to monitor atrial events in patients who have undergone ablation procedures.

"The clinical and economic burdens of stroke are high and continue to grow. Prevention is necessary, yet more than 35 percent of strokes are cryptogenic and occur with no known cause," said Dr. Mark Richards, PhD, MD, FACC, FHRS, Arrhythmia and Cryptogenic Stroke Programs, Promedica Heart & Vascular Institute. "The fast and accurate detection of clinically relevant atrial arrhythmias in these patients is critical to administering therapy that minimizes risk of recurrent stroke. New diagnostic technologies, such as those found in the BioMonitor 2, can help manage these high-risk patients more effectively and efficiently."

A recent Australian pilot study showed greater than 90 percent transmission reliability for daily BIOTRONIK Home Monitoring® transmissions, exceeding proven patient compliance1. In addition, BioMonitor 2 has a capacity of more than 60 minutes of electrocardiogram (ECG) recording time and Intelligent Memory Management ensuring that the most relevant events are always available for review. BioMonitor 2 can transmit up to six subcutaneous ECGs daily via BIOTRONIK Home Monitoring.

BioMonitor 2 is inserted subcutaneously through a minimally invasive process under local anesthesia. The device provides a flexible antenna and positioning, adapting easily to a patient's anatomy, while providing unmatched sensing amplitude that ensures reporting accuracy. BioMonitor 2 also features BIOTRONIK's ProMRI technology, ensuring patients have access to full-body magnetic resonance imaging (MRI) scans (both 1.5T and 3.0T) as needed throughout their lifetime.

"Accurate diagnosis is the first step towards saving and improving patient lives. Too many patients suffer from undiagnosed heart conditions that lead to traumatic events including stroke and heart attack," said Marlou Janssen, President, BIOTRONIK, Inc. "BioMonitor 2 simplifies the diagnosis of inconsistent and potentially life-threatening arrhythmias for physicians and patients. The easy insertion process and continuous wireless monitoring help ensure patient compliance while providing accurate data for physician diagnosis. This innovative technology further underscores BIOTRONIK's commitment to delivering cardiac technology that safely and effectively enables patients to live life to the fullest."




03/03/2016 11:41 AM
Italian Patent Protects Dentists Against Accidental Needle Sticks
The risk of needle sticks from syringes is all too familiar to those who work with them. Yet the risk of accidental needle sticks from hollow-bore needles is often overlooked. This problem could have serious consequences for the welfare of healthcare workers (transmitting HIV, Hepatitis, …); we need only consider the estimated 960,000 accidental needle sticks from hollow-bore needles in Europe each year.
The benefits of Margherita FingerGuard can be appreciated by a wide range of users around the world: dentists, nurses, vets, doctors and anyone using syringes which may be exposed to infectious agents.

Not to mention its other advantages: patented internationally, more economical than other alternatives, reusable, sterilisable (121°C or 135°C), and ecological as it enables just the needle to be disposed of in the sharps bin, optimising the management and consumption of the relevant containers.

Cipi Medical Devices produces and distributes the product currently available in several versions, hypodermic and carpule (dental use) syringes. Visit our website www.cipimedicaldevices.com/en for full information on all our products.
13/06/2015 03:05 PM
iPod Compatible St. Jude Device Hits European Market
Patients considering an implant to control chronic spinal pain can test its efficacy first using a new St. Jude Medical system that employs Apple devices and Bluetooth technology.

The Invisible Trial technology from St. Jude enables patients to control their neurostimulator with an iPod or iPad mini app.


St. Jude Medical's Invisible Trial System just won the CE mark in Europe, the company said in a statement. The system's external pulse generator (EPG) uses Bluetooth technology to communicate between the patient's iPad mini or iPod touch controller and the stimulation system, which is small enough to be worn under clothing (hence the "invisible" moniker).

Physicians set the programming parameters on an iPad mini tablet, which displays usage data from the EPG and allows the physician to print or email the data in PDF format.

The idea is to help patients focus on pain relief rather than on a cumbersome, uncomfortable cable that can dislodge the lead that delivers electrical pulses to spinal nerves, said Stefan Schu, MD specialist for neurosurgery and senior physician for neuromodulation at the Sana Clinic in Duisburg, Germany, in the company's statement.

The new system can deliver traditional and "Burst" stimulation modes. Burst stimulation has been demonstrated to reduce the sensations of burning, prickling, itching, or tingling known as paresthesia, and may help patients who have not responded to traditional stimulation, according to the company.

Incidentally, the startup Nevro recently won FDA approval for a device that is said to treat chronic pain without causing paresthesia.

The St. Jude system is the latest to employ wireless technology to communicate between patient devices, physicians, and technicians.

Smart devices are becoming used more commonly to facilitate this. A program in New Jersey is tracking breast cancer patients' treatment side effects, sleep information, physical activity levels, and patient mood using Apple watches. The FDA granted AliveCor's smartphone-based heart monitor over-the-counter clearancelast year.AliveCor uses U.S. board-certified cardiologists and U.S.-based cardiac technicians to analyze patients' data over the cloud to ensure that only important information and trends are carefully tracked. Worrisome data can be shared with the patient's personal physician.

mHealth economics reported that last year there were over 100,000 medical and health apps on Apple and Google's app stores. Google has reported that health and fitness have been the fastest growing category.



10/05/2015 05:40 PM
BIOTRONIK Brings Only ProMRI Implantable Defibrillator Accepted for Ultra-High Field Imaging to World's Largest MRI Market
Japanese Patients Avail of Iperia 7 VR-T DX Single-Chamber ICD with Dual-Chamber Diagnostics and Approved for 3.0 Tesla and 1.5 Tesla Full-Body MRI Scans
BIOTRONIK, a leading manufacturer of cardiovascular medical technology that offers the world's largest portfolio of ProMRI® cardiac implants, has announced the Japanese market release of its Iperia 7 VR-T DX ProMRI single-chamber implantable cardiac defibrillator (ICD). With its DX technology, BIOTRONIK offers the world's only ICDs that collects full atrial diagnostic information with just one lead. It is also the first company to grant patient access to both ultra-high field 3.0 tesla (T), with an exclusion zone, and full-body magnetic resonance imaging (MRI) at standard 1.5 T scan strength.

This comprehensive device offers a string of benefits over alternatives. Atrial diagnostic capabilities with a single lead mean there is less likelihood of complications bought about by additional hardware. At the same time, allowing patients to undergo 3.0 T MRI scans can be critical in diagnosing conditions such as stroke, brain tumors or orthopedic conditions. Japan is the world's largest MRI market with more MRI scanners per capita than any other country: approximately 47 registered machines per one million people1.

"Approximately 60 percent of our MR conditional device patients undergo MRI examinations in order to identify potential complications," commented Dr. Toshiaki Sato from Kyorin University Hospital, Tokyo, Japan, who was one of the first to implant the Iperia DX device in a patient in Japan. "80 percent of these scans are brain MRIs. The 3.0 T MRI machine, with improved signal-to-noise ratio, was introduced in our hospital in 2010 and has been used mainly for brain MRI scans. In Japan, 3.0 T compatibility is preferred for MR conditional devices and the need for this technology will be further increased in the future."

With Iperia, inappropriate shocks may be reduced with MorphMatch morphology detection criteria and optimized anti-tachycardia pacing. This makes it easier to give a patient the appropriate level of pacing therapy he or she might need. The device also features BIOTRONIK Home Monitoring®, which allows physicians to remotely follow their patients' device status on a daily basis. The system has demonstrated the ability to detect clinically relevant events, including silent, asymptomatic arrhythmias2 and device related issues3 allowing for earlier intervention.

"The DX technology used in Iperia is based on more than a decade of engineering refinement to ensure accurate and reliable sensing of the atrial signal," added Wolf Ruhnke, Vice President at BIOTRONIK. "Integrating this with our unique Home Monitoring System for early detection, and adding the capability of high resolution 3.0 T MRI procedures, now offers patients most complete care and gives physicians the best possible treatment option."
01/11/2013 11:41 AM
3M™ Bair Hugger™ Therapy
Bair Hugger from 3M
09/10/2013 02:18 PM
Spinal Modulation Enrolls First Patient in Clinical Trial to Obtain FDA Approval for Axium Neurostimulator System in the United States
Spinal Modulation Enrolls First Patient in Clinical Trial to Obtain FDA Approval for Axium Neurostimulator System in the United States
ACCURATE Study Will Evaluate Innovative Spinal Cord Stimulation Therapy Designed to Provide Targeted Relief of Chronic Lower Limb Pain.
Brussels, Belgium October 1st, 2013
Spinal Modulation

, Inc.

, a privately held global medical device company, announced the first patient enrollment in its U.S. pivotal clinical trial. The ACCURATE study is a prospective, randomized, multi-center, controlled trial of the Axium Neurostimulator System for the treatment of chronic lower limb pain. The goal of the trial is to present conclusive evidence of the safety and efficacy of the therapy in order to obtain FDA approval for Axium in the United States.
The announcement of the clinical trial was made as industry leaders convened at the 20th Annual Napa Pain Conference recently, where data were presented about the European and Australian experiences with the Axium system.
A landmark study (Liong Liem)
The Accurate study is a landmark study in the field of spinal cord stimulation, said Liong Liem M.D., Anesthesiologist and Pain Consultant at Sint Antonius Hospital in the Netherlands and first author on the recently published European and Australian study

[1]

.
Instead of stimulating the back of the spinal cord, the Axium System targets the dorsal root ganglion (DRG), a branch of the spinal cord that plays a critical role in the development and maintenance of chronic pain

[2]

. This small move laterally from the spinal cord to the DRG represented a leap forward in pain management, our European and Australian study showed: 78 percent of the patients experienced pain relief in the lower limbs. I look forward to seeing the ACCURATE study offer more data about the efficacy of the Axium therapy.
The ACCURATE study is expected to enroll 152 patients in up to 25 medical centers in the U.S. Researchers continue to run clinical trials in Europe and I look forward to seeing the results of the ACCURATE study. I was honored to witness the first patient implanted in the United States and I can see a large patient population that can be treated in the US, commented Harold Nijhuis, MD, Pain Consultant at Sint Antonius Hospital.
In Europe, the Axium Neurostimulator System is indicated for the management of chronic intractable pain, which includes the pain in the trunk and/or limbs. The ACCURATE study will enroll patients specifically, with chronic lower limb pain caused by Complex Regional Pain Syndrome (CRPS) or nerve damage (peripheral causalgia).
"It is encouraging to see Axium expand our treatment options for chronic pain patients in Europe. Treating chronic pain due to peripheral nerve injuries is a major unaddressed need and Axium may be able to help some of these patients. Chronic post-surgical pain occurs in many common surgeries: between 20 and 50 percent of patients after mastectomies, up to 35 percent of patients who undergo hernia surgery and between 50 and 85 percent of patients who undergo amputations
[3]
, said Ganesan Baranidheran, FRCA, anesthesiologist and pain consultant at Leeds Teaching Hospital in the United Kingdom.
Dr. Baranidheran was invited to lecture on his European experiences at the Napa Pain Conference and also witnessed the first cases in the United States.
Importance of sound clinical work (Jeff Kramer, Spinal Modulation)
For Spinal Modulation, the ACCURATE study fits into a strong tradition of basic medical and clinical research into the field of neurostimulation, said Jeff Kramer (PhD), Chief Scientific Officer at Spinal Modulation.
From its founding, Spinal Modulation has invested very significantly in basic research. When we started, we recognized a dearth in high quality clinical data about neurostimulation for the treatment of chronic pain, therefore, we decided upfront to make sound clinical work a priority.
With 9 research studies running in the Europe, ACCURATE becomes the tenth research study Spinal Modulation is currently conducting. ACCURATE is one of the largest prospective randomized trials in neural stimulation that has been initiated to date.
Spinal Modulation is committed to clinical science, initiating and supporting several scientific publications, added Jeff Kramer. In 2013 alone, the company has published 4 peer reviewed studies and several others are expected by year end, says Kramer. Since 2010, we have also submitted and presented over 40 abstracts for medical conferences with new abstracts in the works right now.
That is a significant investment for a company our size, but we want to make sure that we understand the basic medical and clinical science of neurostimulation devices. We decided very early on that we owe this to our patients.
Chronic neuropathic pain is a condition that affects millions of Americans annually, impacting their ability to lead productive working, social and family lives. Neuropathic pain is induced by an injury or disease of the nervous system. The most common location for neuropathic pain is the lower limbs

[4]

; including areas such as the legs, feet, and groin area. Patients suffer from a wide variety of pain sensations including stabbing, burning, pins and needles, and numbness.
About Axium Neurostimulator System
The Axium Neurostimulator System is the only form of spinal cord stimulation (SCS) that targets a specific branch of the spinal cord called the dorsal root ganglion (DRG). The DRG contains the primary sensory neurons that transmit pain signals from the peripheral nerves to the brain. The system uses an implantable medical device to deliver mild electrical pulses to the DRG. These pulses mask or interrupt pain signals as they travel to the brain. The Axium Neurostimulator System has CE Mark in the European Union and TGA approval in Australia for the management of chronic, intractable pain

.
Spinal Modulation is dedicated to improving the lives of patients with chronic pain by providing the next generation of neuromodulation systems through stimulation of the dorsal root ganglion. Spinal Modulation is a global medical device company based in Menlo Park, Calif, Belgium, and Australia. The company is funded by St. Jude Medical, Johnson and Johnson Development Corporation, Medtronic, Kleiner Perkins Caufield and Byers, De Novo Ventures, MedVenture Associates, DFJ InCube Ventures, DFJ ePlanet Ventures, Raffles Venture Partners, The Angels Forum and The Halo Fund. St. Jude Medical has the exclusive option to acquire the company following the achievement of certain milestones and is the exclusive distributor of the Axium Neurostimulator System in international markets where it is approved for sale.

Spinal Modulation
Dan Brounstein
, Spinal Modulation
CAUTION: The Axium Neurostimulator System is an investigational device and is limited by United States law to investigational use.
Axium is a trademark of Spinal Modulation, Inc.
©2013 Spinal Modulation, Inc. All rights reserved.
[1]
Liem et al. A Multicenter, Prospective Trial to Assess the Safety and Performance of the Spinal Modulation Dorsal Root Ganglion Neurostimulator System in the Treatment of Chronic Pain. Neuromodulation. 2013.
2
Pope JE, Deer TR, Kramer J. A Systematic Review: Current and Future Directions of Dorsal Root Ganglion Therapeutics to Treat Chronic Pain. Pain Medicine. 2013.
3
Macrae, W.A. Chronic post-surgical pain: 10 years on. British Journal of Anaesthesia. 2008
4
Bouhassira et al. Prevalence of chronic pain with neuropathic characteristics in the general population. Pain. 2008.
09/10/2013 09:57 AM
Intuitive Surgical Ignored da Vinci Adverse Events: Report
Intuitive Surgical faced a harsh analysis in a whitepaper from Citron Research. In the paper, researchers at Citron accused the company of ignoring adverse events associated with its robotic surgical system, dubbed da Vinci. In response, the medical device manufacturer states that an increase in adverse event reporting is not the same thing as an increase in the number of adverse events.
According to Intuitive Surgical, a rigorous look at its FDA MAUDE entries shows that there has been a drop in patient injury and mortality associated with the da Vinci surgical system over the past 36 months.
"Any assessment of safety trends based on Reporting Dates rather than Event Dates in the MAUDE database will be fundamentally flawed and misleading, and is likely to seriously misrepresent the true performance of a device," notes the company.
For its part, analysts at Citron Research believe that the company has underestimated concerns that have dragged down shares of the company by approximately one-third over the past 12 months. Some recent issues at Intuitive include a shareholder class action lawsuit, a surgical instrument crack warning, a patient-injury lawsuit that alleges the company engaged in aggressive legal actions, an unfavorable statement from the American Congress of Obstetricians & Gynecologists and an FDA probe into high numbers of complications.
Citron analysts believe that these issues could signal severe underlying problems at the company. Analysts at the firm stated that the company is "not investable til it gets its house in order." On top of this, analysts at Citron called for the company to take a strong stance against the high number of deaths and adverse events reported so far this year.
"In the 1st 8 months of 2013, 2332 Adverse Event records were posted – compare to 4603 records posted in the entire 12 year period since the 1st Adverse Event tracking for da Vinci appeared in MAUDE in 2000," noted Citron. "It is the opinion of Citron that the only reason there is not a national outcry is because the da Vinci robot has yet to kill or injure 'the right person' – like the next of kin of a congress member or a celebrity."
Angela Wonson, a spokesperson for Intuitive Surgical, denied this claim, stating that Citron analysts focused on the date that an event was reported instead of focusing on when the event took place.
"Understanding this Reporting Date/Event Date disconnect is particularly important if a quantity of adverse event notifications are received in a short timeframe - e.g., if a news story, Internet posting, or advertising or legal campaign generates a sudden flurry of claims," stated a spokesperson for Intuitive. The statement continued, "In such a situation, a batch of reports covering the adverse events would be submitted to the FDA, and the resulting MAUDE data would exhibit a surge in entries clustered around a recent reporting date. However, the underlying events may have occurred over a much longer period of time, and therefore the data would not be indicative of a sudden increase in adverse events."
In its response, Intuitive Surgical conducted an analysis of MAUDE reports associated with its robotic surgical system. However, both researchers and regulators warn that this isn't a credible way to track the rate of incidences.
In its conclusion, Intuitive stated that the actual number of incidents have decreased in recent years. However, the perceived uptick in adverse events is due to more rigorous reporting.
Source: Qmed DailyEurope
02/10/2013 04:03 PM
Depuy Synthes Joint Reconstruction Introduces New ATTUNE Knee System in the UK
New Knee System Designed to Address Unmet Needs and Deliver High Level of Stability and Optimum Range of Motion

More ...

04/09/2013 10:39 AM
UK professor invents syringe that changes colour to prevent re-use
Syringes continue to be re-used around the world because of poverty, mindless people, and often simply by mistake. The ABC Syringe (A Behaviour Changing Syringe) was designed by Dr David Swann, a design professor at University of Huddersfield in the UK, to change color a minute after removing it from its package and warn the user that it's no longer fresh for use.
The syringe is coated with a special paint that turns red once exposed to CO
2
, but to prevent it from doing that before use the syringe comes packaged in a nitrogen filled bag, just like your potato chips. Once the bag is opened, the paint is exposed to CO
2
and the color changing process begins. About a minute into it, the red becomes quite apparent. The idea has merit, but there are
syringes out there that retract
the needle following injection and can't be reused or made to work again.
Source: Medgadget.com
03/09/2013 11:10 AM
New Pain Diary App CatchMyPain Bears Hope for Chronic Pain Patients


Problem: Chronic Pain
One out of five adults suffers from chronic pain and half of all patients have been suffering for at least seven years (median). Patients usually go through an odyssey of examinations and treatments while long term relief becomes a hope rather than an expectation. The new
pain diary app CatchMyPain
promises to put an end to this odyssey.
Solution: Learning from each other
CatchMyPain allows the tracking of chronic pain problems by using detailed and colorful pain drawings among other instruments. The diary helps patients to explain their pain problem and its course to care providers. However, the biggest benefit of CatchMyPain lies in the creation of a global pain database which enables patients and care providers to learn from similar patients:
Sophisticated algorithms identify clusters (groups) of similar patients based on the anonymous pain diaries. E.g. one cluster might contain all back pain patients having a burning and pulsating pain which appears at night but not during the day. The analysis of such a cluster will allow conclusions about the most probable diagnoses and the most promising treatments. Using this empiric information will increase the efficiency of chronic pain treatment. Furthermore if someone finally finds a good solution for a specific pain pattern, it can be propagated to all similar patients worldwide.
Besides gaining new insights about chronic pain, getting support from peers is very important. Care providers might know the medical theory about chronic pain but only patients know what it really means to live with chronic pain on a daily basis. Therefore patients will soon be able to exchange best practices with each other.
Watch the Video
Roadmap and Availability
The pain diary functionality is already available for free and being used by many patients worldwide. The clustering and community features will be released towards the end of 2013. CatchMyPain can be downloaded as an app for the iPhone, iPad and Android tablets. In addition it is accessible at
http://www.CatchMyPain.com
by using a desktop browser (Safari and Chrome). The tablet and desktop versions have more features as of now (e.g. pain graph, tracking influences, etc.), but the iPhone app will catch up soon. An Android smartphone app is on its way. All apps are available in English, Spanish, German and French.
The Start-up behind CatchMyPain: Sanovation AG
The idea for CatchMyPain was born four years ago, when CEO and co-founder
Daniel Lawniczak
struggled with his own chronic pain problem. In 2011 the start-up Sanovation AG was founded in
Zurich, Switzerland
and develops CatchMyPain in the course of a research project in cooperation with the University of
Zurich
. The project is funded by the Swiss government and several foundations. A medical advisory board consisting of international pain experts assures the medical relevance of the diary features and clustering results. More care providers, insurances and other institutions are very welcome to join the fight against chronic pain.
27/08/2013 10:31 AM
MedeGrip Launches, Protection and Grip is now in the clinicians hands.

Ergonomic Device Helps Protect Clinicians from Injuries
A
new gripping aid that
also
protects clinicians against sharps injuries, is now on the market. After two and a half years of development, inventor Matthew Ostroff said, It is a dream come true to finally realize a drawing on a napkin come to life and now aid his fellow clinicians. There has long been a need in our field for a specially designed gripping device. This is not just about comfort and effectiveness, although they are certainly important. It is also about healthcare worker and patient safety.
MedeGrip is I-shaped and made of flexible foam. It provides clinicians with both a barrier and softness allowing the manipulation of luer connections to be safe and effective. MedeGrip is the first Class 1 FDA certified gripping device in vascular access. MedeGrips second function protects clinicians from sharp injuries as an ampule breaker. It is the only device that completely protects clinicians hands from touching the ampule.
MedeGrip is vascular accesss missing tool.
27/08/2013 10:24 AM
Operating Room User Interface Wins Design Award


Given the necessary security and regulatory restrictions, you wouldn't expect the medical technology industry to be a hotbed of creativity and design. Nonetheless, medical device manufacturers took home some prizes at this year's Red Dot Design Awards.
After a device used to simulate the
blood-clotting process struck gold for product design
, the jury recognised the Tegris project for outstanding creative work. The goal of the project was to develop an intuitive user interface for an operating room unit that would integrate a variety of OR devices, regardless of who manufactured them, including the OR table, monitors, patient data and lights. The surgeons can even plug in their iPhones to provide music in the operating theatre. Tegris was the result of a collaboration between the
Tom Cadera design team
, IT company
Independis,
and medical device manufacturer
Maquet
.
"The design of the interface is guided by the workflow in the operation room. The aim was to make it so intuitive that user training becomes superfluous," Chief Designer Tom Cadera told medtechinsider. For that purpose, the designers sat in on some operations to study the work sequences of the surgeons. They tried to create an interface that reduces the complexity in the operating room with patient safety checklists and three predefined workflow phases: pre-, intra-, and post-operation. The user can customise the workflow to match special surgical procedures.
The designers also built in incentives to use the gadget. "By small design features like animation you can easily create "joy of use" and, by that, enhance user acceptance," Cadera adds.
A video of the Interfacecan be viewed here: http://vimeo.com/50606862
23/08/2013 09:03 AM
Failure analysis on a surgical instrument – multiple tests determine cause of failure
Case Study

http://www.twi.co.uk/news-events/case-studies/failure-analysis-on-a-surgical-instrument-multiple-tests-determine-cause-of-failure-527/

20/08/2013 11:39 AM
Medical Device Alert - Protect-A-Line IV extension set (supplied with vented caps)
http://www.mhra.gov.uk/home/groups/dts-bs/documents/medicaldevicealert/con307400.pdf
15/08/2013 11:00 AM
FDA Issues Final Guidance for Wireless Medical Devices
FDA regulators issued
final guidance
for radio frequency (RF) wireless medical technology on August 13.
16/07/2013 11:21 AM
New RP for Selection and Use of Packaging Systems for Sterilization Now Open for Comment
The Association of periOperative Registered Nurses (AORN) invites individuals to comment on the new Recommended Practices for Selection and Use of Packaging Systems for Sterilization from now through Wednesday, July 31, 2013.
These recommended practices provide guidance to perioperative personnel for evaluating, selecting, and using packaging systems and for packaging the items to be sterilized and subsequently used in the perioperative setting.
To comment on the new Recommended Practices for Selection and Use of Packaging Systems for Sterilization,
CLICK HERE
.
Source: ICT