13-14 October, Online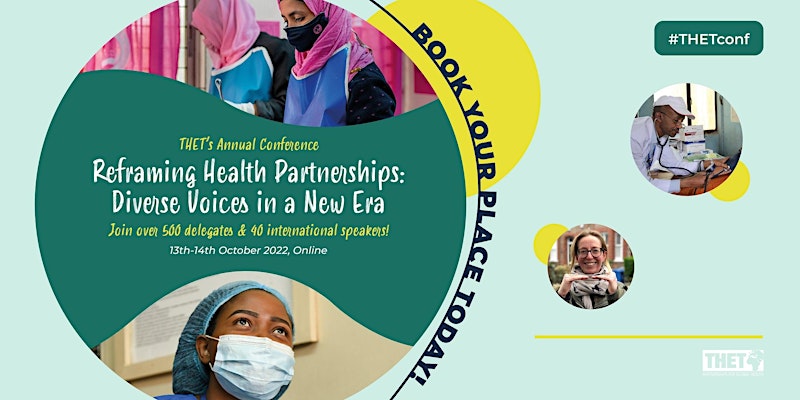 COVID-19 is not the only crisis we have faced in this last year, a myriad of challenges have tested our Partnerships, communities and health systems. From war to climate change and from inequity to funding cuts we have stood together in the midst of this global shift.

New voices are mobilizing alongside established players, driven by considerations of technology, geography, race, inequality, and the value afforded the expertise of different cadres of health workers. This inspires us to think afresh about who are the experts, and how we can strengthen partnerships in a highly contested world.

This year's THET Conference will be the most diverse to-date, providing a platform to celebrate those involved in Health Partnerships, and to welcome new partners. With an emphasis on people's experiences of practical engagement at this time, the conference will inspire all involved to forge new relationships, individually and organizationally.

Reframing Health Partnerships: Diverse Voices In A New Era will celebrate the bridges that are being built for the curious and the inquisitive, allowing participants from across the world to meet, and providing practical guidance on how to access funding and mobilise resources at this challenging time.

We look forward to seeing you there!