This 3 hour Masterclass will focus on applying SEIPS in Surgery as recommended by PSIRF.
Fri, 13 Oct 2023 09:30 – 12:30 BST Online
Getting the best out of SEIPS (Systems Engineering Initiative for Patient Safety)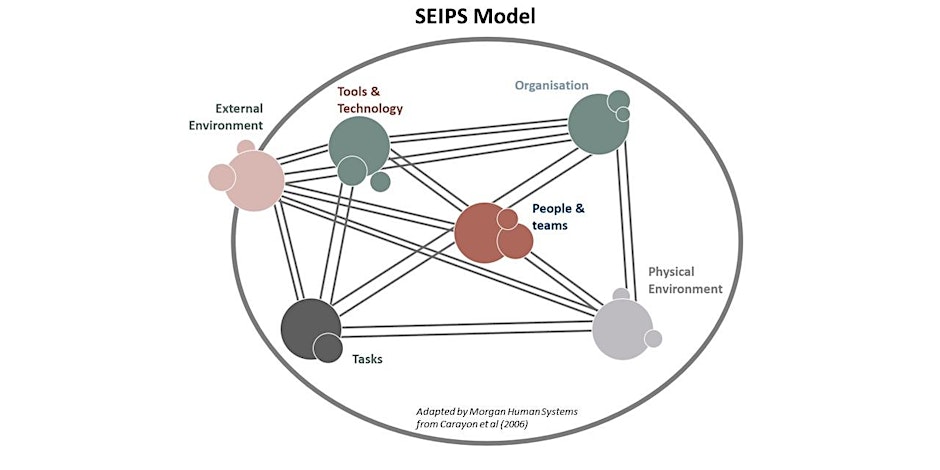 The Patient Safety Incident Response Framework (PSIRF) encourages investigations across the NHS to apply SEIPS. This 3 hour masterclass will focus upon using SEIPS Surgery. Our SEIPS trainer Dr Dawn Benson has extensive experience of using and teaching SEIPS, as a Human Factors tool, in health and social care safety investigation. She will be joined in these masterclass sessions by clinical subject experts.
The masterclass will be limited to a small group to ensure in-depth learning. Priced at £75 per person. Pre and post class materials will be provided.
To book your place please go to the booking page